Oddest Plot Twist?Forum
What might be a particularly odd plot twist in the movie?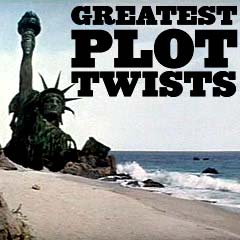 Due to the freakishness of time travel, the main character becomes his own father.
Submitted by Librarius Clitchfeebler on 3/19/2012 10:17 PM
explore how getting what you want (winning the lottery) may not actually be what you need.. and at the end of the movie, when given the choice to do it all again, character chooses to not only give away the winning ticket, but give it to someone who
...
MORE>
deserves it. not the money, but the baggage that comes with all that money.
Submitted by suedaisy on 3/21/2012 4:47 PM